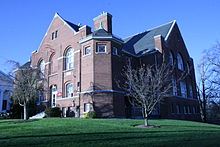 Art Center and Gallery
Open to the Public
Monday thru Friday, 9am-4pm.
Closed Holidays
Handicap Accessible
tel.508.530.2510
Visit our Facebook page
Schedule
August 14 - September 28, 2015
October 5 - November 4, 2015
November 9 - December 3, 2015
June 2015 - June 2016

August 10 - October 30, 2015

November 9 - February 7, 2016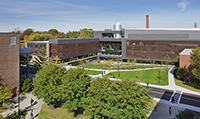 The Marshall Conant Science Building
Astrophotography
The Milky Way

Meteorites
Man learns about his place in this solar system through the falling of meteorites and the scientist of the space program.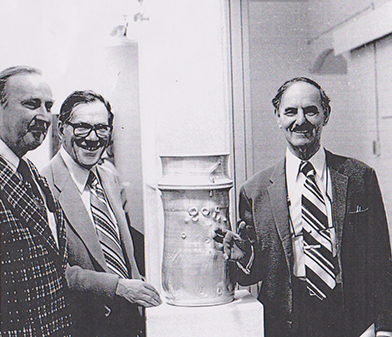 (l-r) Dr. Wallace L. Anderson, Prof. Robert Barnett, Pres. Adrian Rondileau
Exhibitions
Process/Progress: Sculptural Transformations
Maxwell Library
August 10 - October 30, 2015
The act of discovery is a process—it is sometimes a slow series of motions to uncover what is not yet revealed...
Read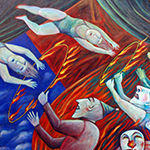 Brenda Atwood Pinardi
Anderson Gallery
August 14 - September 28, 2015

Brenda Atwood Pinardi was best known known for her dreamy mythic narrative paintings and elaborate mixed media works. In numerous images, hauntingly beautiful mermaids float in cerulean seas, often surrounded by shimmering fish and framed by hundreds of meticulously glued-down sea shells.
Street Modulations
Anderson Gallery
October 5 - November 4, 2015
An installation of a large-scale poem inspired by the street life of Italy.
Read
Maxwell Library
November 9 - February 7, 2016
Illustrating the natural world has always been a human activity that is represented within caves, incunabula and scientific texts.
Read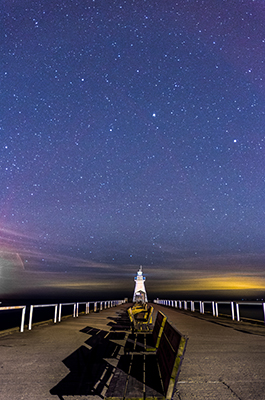 December 2014 - December 2015
Conant Science Building, 5th floor
Today most people in North America have never seen the Milky Way, it's not that the stars are any less bright...
Read