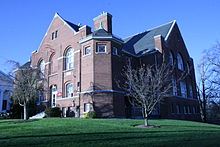 Art Center and Gallery
Open to the Public
Monday thru Friday, 9am-4pm.
Closed Holidays
Handicap Accessible
tel.508.531.2510
Visit our Facebook page
Color on Texture
February 26 - March 25, 2020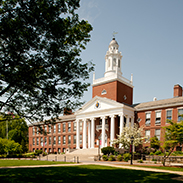 Boyden Hall
Nailed It!
January -April, 2020

January - March 27, 2020
Second Floor Lounge
January - March 27, 2020
Third Floor
Maxwell Library, 3rd. floor
July - March 2020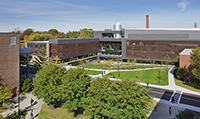 DMF Science and Mathematics
Travel the Solar System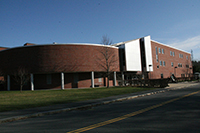 Moakley Center
Katie Bullied, Editor
Curated by Charlotte Heardon
Artchive - Student Art Collective
May - January 2020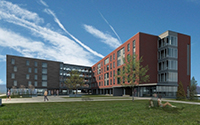 The Wellness Center at Weygand Hall
October 2018 - December 2020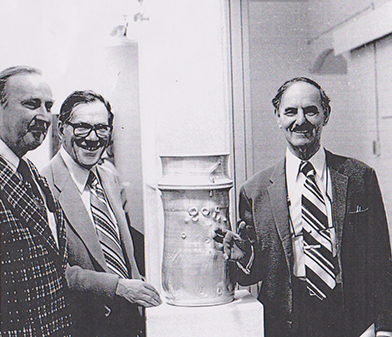 (l-r) Dr. Wallace L. Anderson, Prof. Robert Barnett, Pres. Adrian Rondileau
The Anderson Gallery is Closed during the COVID-19 outbreak, be safe!
Exhibitions
Virtual Exhibition, M.Ed thesis
I have created an installation titled The 4th Trimester; it's an honest telling of my own experience with maternity.
Read
Ann Brauer
Anderson Gallery
February 26 - March 25, 2020
Since I can remember, I have always loved working with color and fabric. I am a self-taught quilt maker who creates abstract landscapes by piecing and sewing thin strips of cotton fabric through the cotton batting onto the back.
Read
Maxwell Library, 3rd. Floor
January 27 - March 27, 2020
My work is an effort to express ideas and feelings regarding the constant state of impermanence in which we live. My source of inspiration is derived from exploring natural environments as well as contemplating concepts regarding our connections to a place.
Read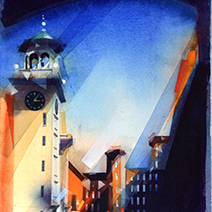 Recent Gifts
Maxwell Library, 2nd. Floor
January 27 - March 27, 2020
This exhibition highlights a selections of paintings, prints and photographs recently donated to the university. Mr. Laurence and Katherine Doherty have been long term supporters of the arts at BSU and will be represented with works created by Russian artists. Professor Emeritus Roger Dunn has generously donated a large group of works focusing on Donald Stoltenberg and numerous other regional artists.
Ashleigh Gusman
Boyden Cases
January - April, 2020
Photographs from the Royale Boston Night Club.
Read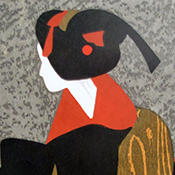 Maxwell Library 3rd. floor
July - January 2020
An exhibition highlighting the recent gift of contemporary Japanese woodcuts donated to the university by Ms. Ellen P. Farren.
Read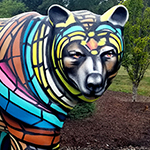 Across the BSU Campus
In collaboration with Street Theory, Boston
2019 - 2020
New bears have been painted and placed across the campus. Kayla Dacosta is the first BSU student to participate in this ongoing project.
Read